ictus - Museum Package
---
2019
---
ictus is an experiential museum kit that combines an audio guide with a watercolor set to facilitate users' artistic expressions while reflecting upon museum artworks.

Museums will rent ictus to patrons who have an interest in engaging with art in new ways.
---
Industrial Design
Branding Strategy
A New Way to Experience Art in Museums

Appreciate art with your own way of creative expression
The Brand -
What's Next for Winsor & Newton Watercolor
The Problem with Museum Visitors

Visitors do not have a proper outlet to appreciate art
"There Are More Museums In The United States Than There Are Starbucks And McDonald's — Combined."

— The Washington Post
---
What if we could bridge the gap between observing and doing, and slow down the museum experience to allow time for reflection?
---
Winsor & Newton and museum Branding


ictus could be customized and branded for each museum using a color palette specific to the museum
Modular System For Quick Circulation


ictus is composed of 4 parts, each can be taken out separately for cleaning and replacement, making it easy for museum staff to prepare ictus for the next vistor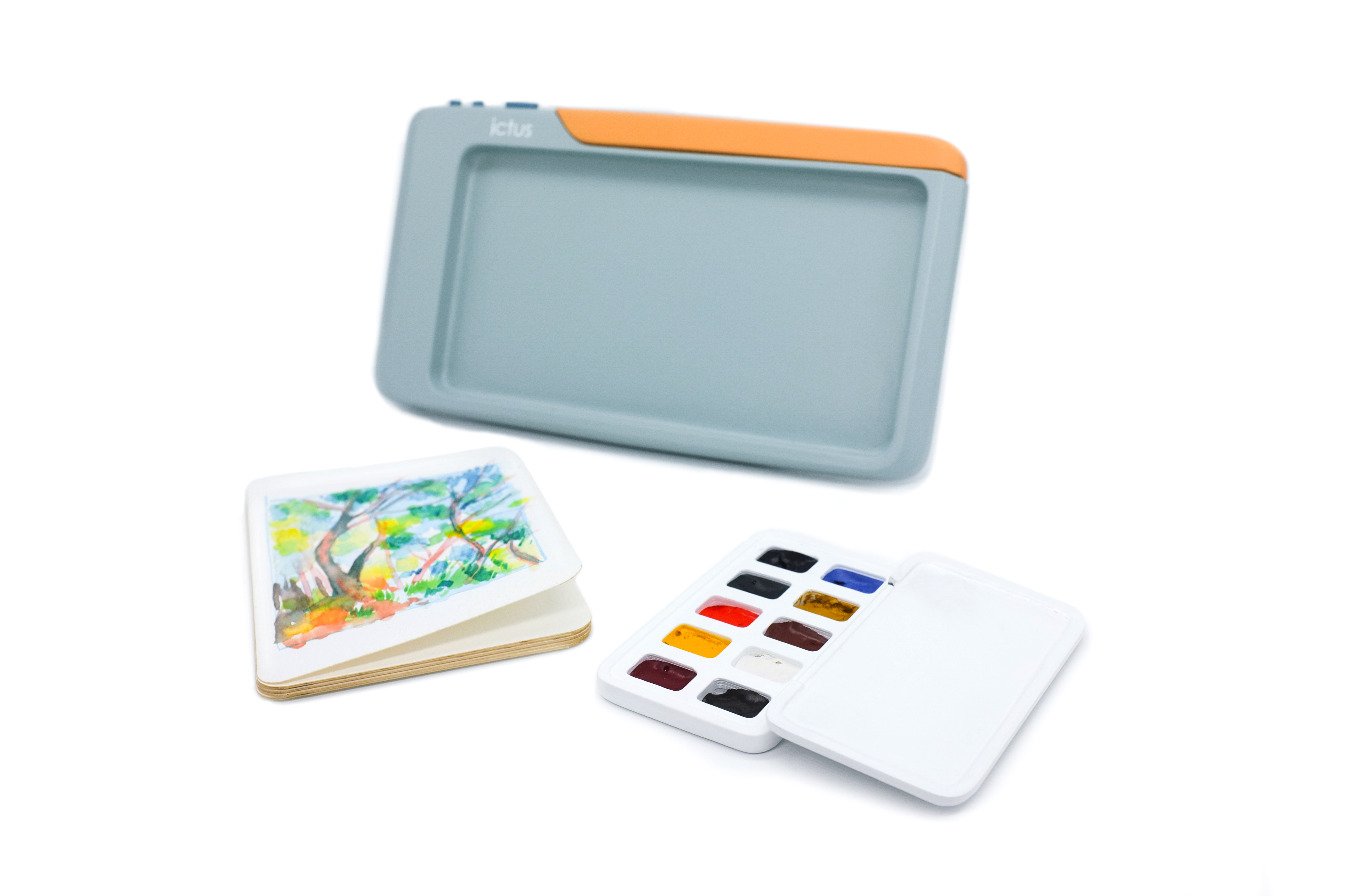 A Circular System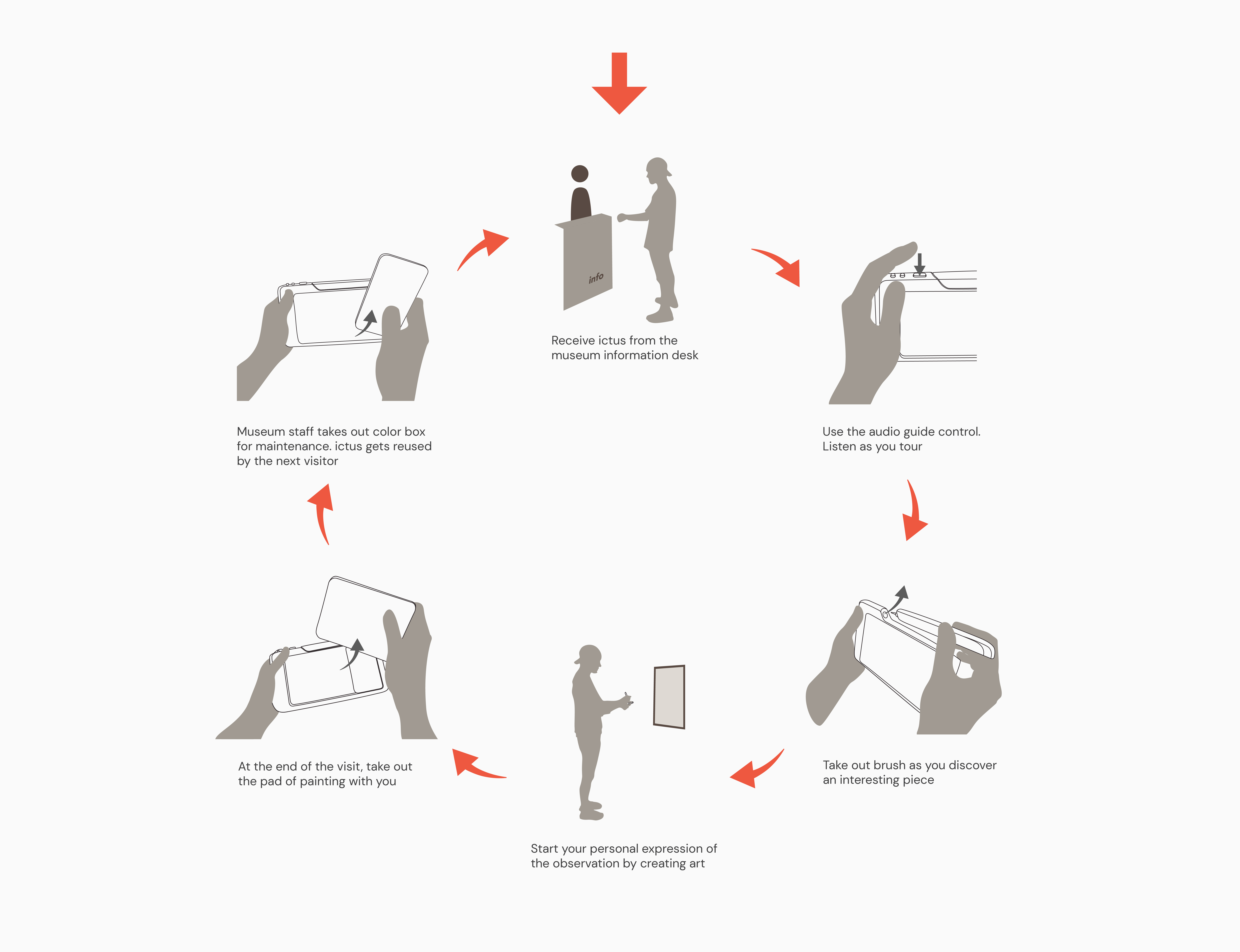 Design Details
Audio Guide


Short-range wireless technology allows for "tap to listen". Visitors can choose to listen to the description of the painting while expressing their feeling.
Brush


Refillable water brush attaches to the side
Profiles and Dimensions
CMF
---
Design Process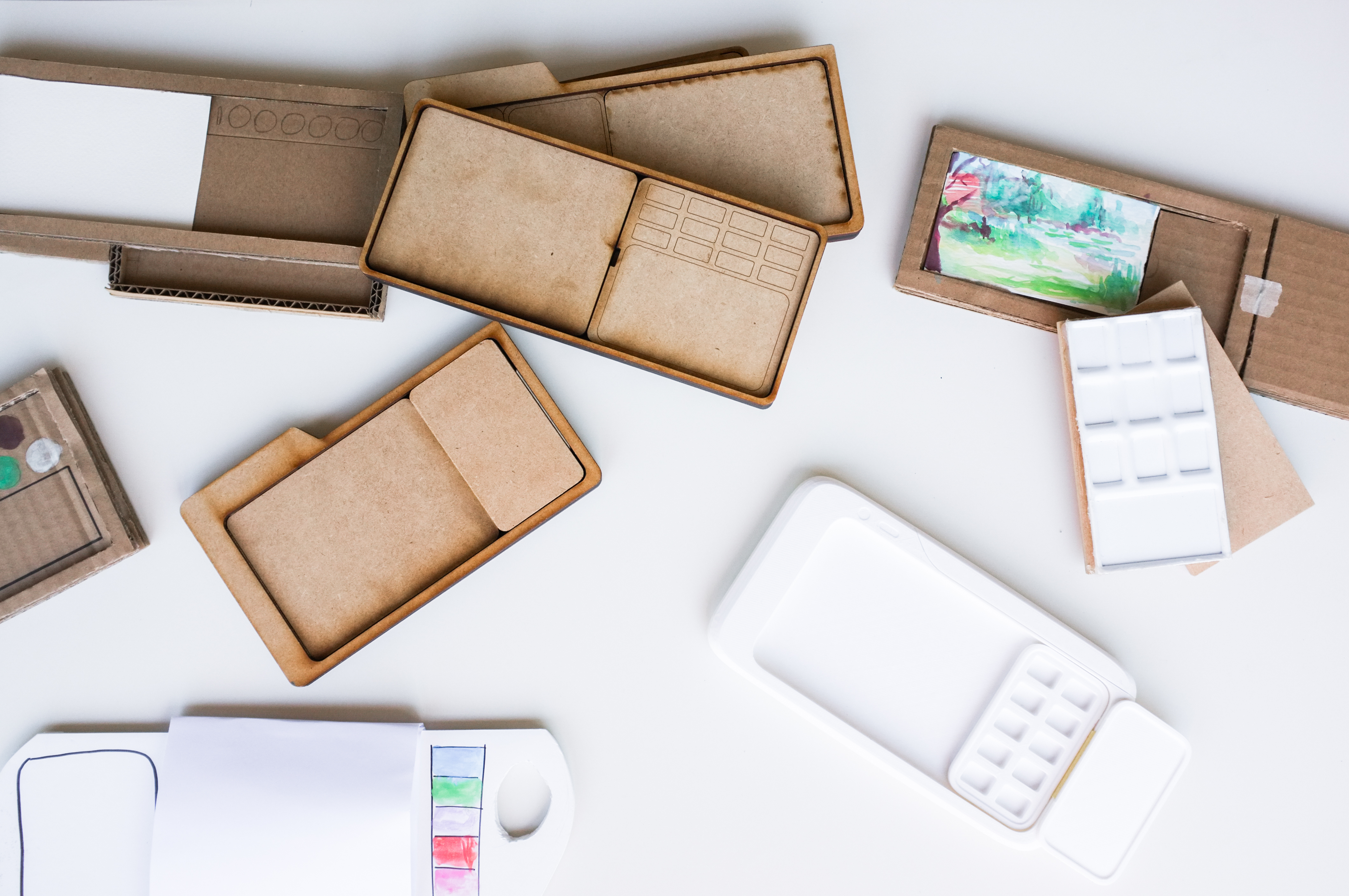 Product Development

Key criteria:
Use watercolor to guide the tour
Sense of achievement
Customize individual experience
Compact mechanisms
Testing Designs in Museum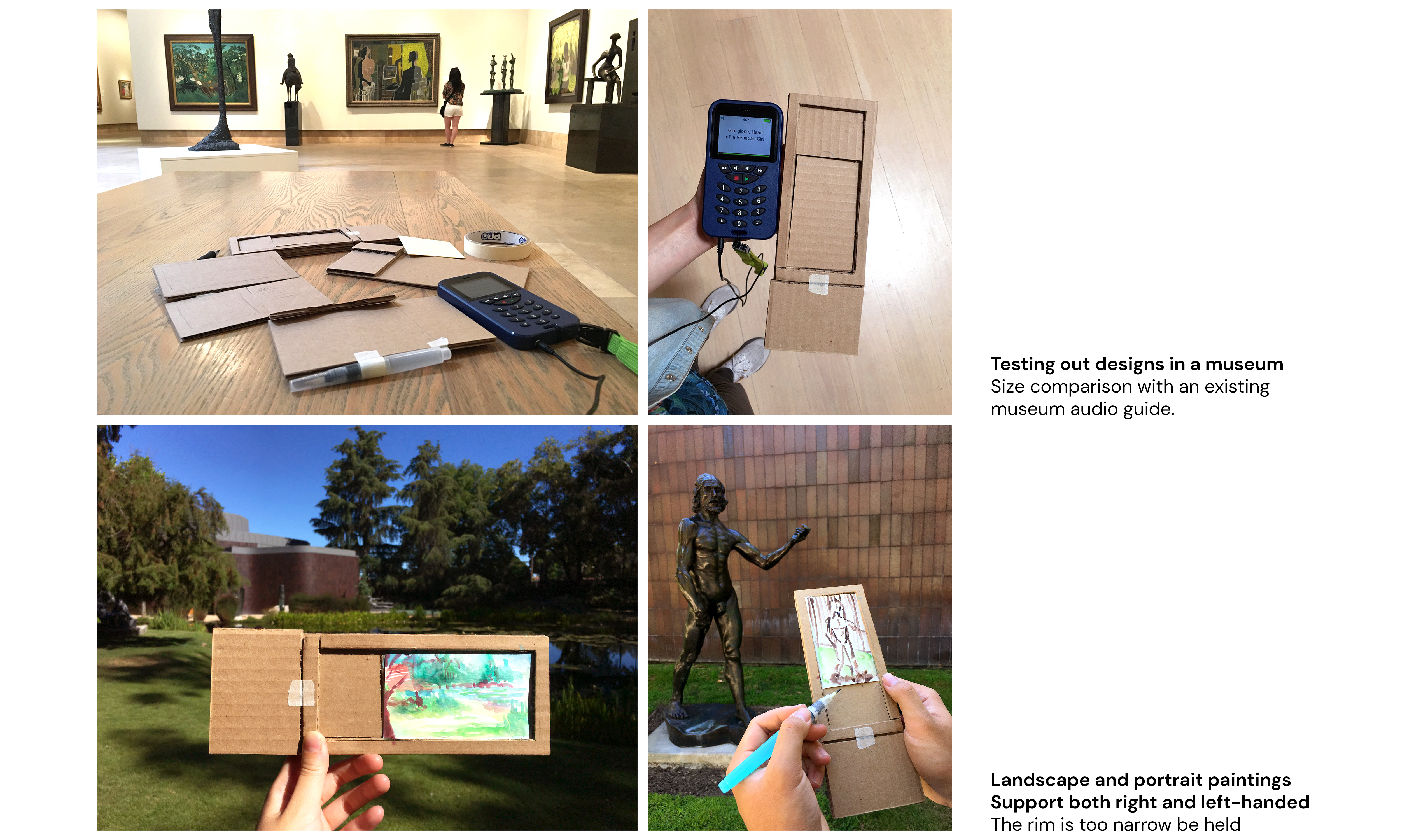 Model Iterations


Developing a compact and modular form that assures cleanliness at all times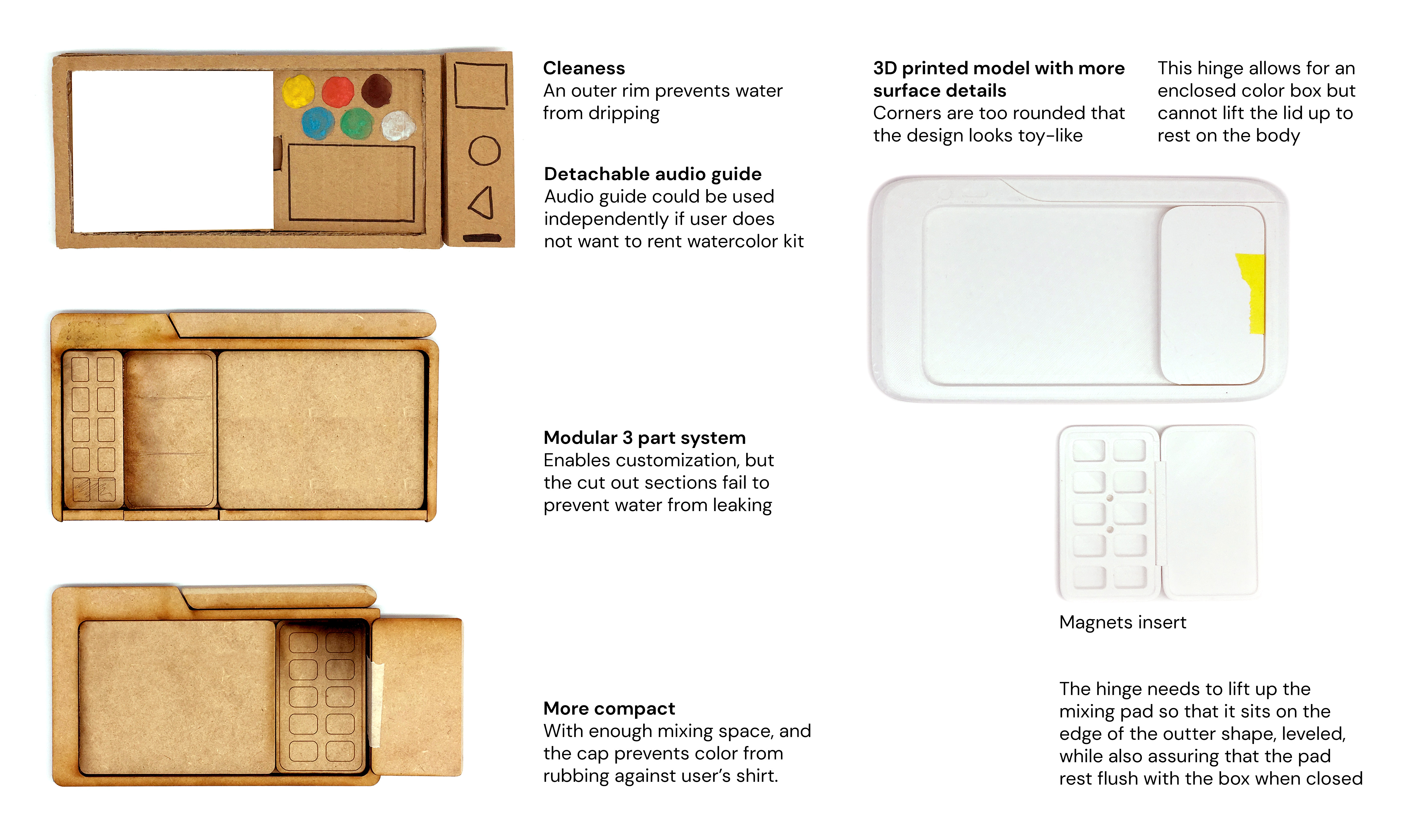 Paint and Engage with Art