Bio Bin

---
2021
---
Bio Bin is a modular worm composting system for urban residents to compost food waste at home. It focuses on the process of caring, growing, and connecting. The nutrients from the compost can be used to fertilize plants, turning waste into useful resources for another life.

---
Industrial design
Sustainability
Composting Made Easy for Urban Life
We Are Wasting a lot of Food

America wastes roughly 40% of its food. Of the estimated 125 to 160 billion pounds of food that goes to waste every year. Households are responsible for the largest portion of all food waste, approximately 50% of the total food waste happens at home
Food in Landfill Creates Methane


While food can naturally decompose, in landfills where there's lack of oxygen, food gradually breaks down to form methane, a greenhouse gas that is 86 times more powerful than carbon dioxide

Post Pandemic Lifestyle Change —
Taking care of ourselves as well as caring for others

During the pandemic, with limited ability to go outside and experience nature, many people chose to decorate their homes with plants. Not only do plants resemble attributes of the outside world, but they also offer an opportunity for people to take care of another life, and document their growth.

It is embedded in our human nature to show and receive care. While doing so, we grow and connect to those who are part of the process.

People crave healthy lifestyles and a more sustainable environment


The post pandemic lifestyle shifts to a focus on inside our home, and a desire to bring nature closer to us at home.

However, we also realize the importance of the environment that we live in, both inside and outside. We expect to see change. We are paying more attention to our own wellbeing as we as the world around us. We are more willing to do the little things that make a difference.

Current Ways to Compost are Hard for Urban Residents

Currently, it is very hard for urban residents to compost. They do not have enough space to use existing composting products, and communal composting facilities are not accessible to many. Products on the market today take up a lot of space, and are complex and expensive

---
How might we enable urban residents to compost food waste while meeting their emotional needs and lifestyle in the post pandemic world?
---
Mood board
Design


Bio Bin is a modular worm composting system designed to fit seamlessly into modern small apartments. It focuses on the process of caring, growing, and connecting. Bio Bin is not only functional, but also decorative. The nutrients from the compost can be used to fertilize plants, turning waste into useful resources for another life

Design Details

In order to make composting accessible to as many people as possible, Bio Bin is designed to the minimal. An inportant aspect of the design is to have minimal part counts to reduce production cost

User Journey

Bio Bin lowers the bar for composting, it is a simple home product that anyone can get and start composting
Planters


Planters can easily attach to the plants panel, small and medium sizes are available, allowing users to customize and decorate Bio Bin

Rubber Feet


Rubber pads provide stability, allowing bins to stack nicely while leaving space in between bins to ensure steady airflow

Handle


One injection molded body with ergonomically designed handles, comfortable and affordable

Colors


Bio Bin comes in various colors, made with recycled HDPE

Process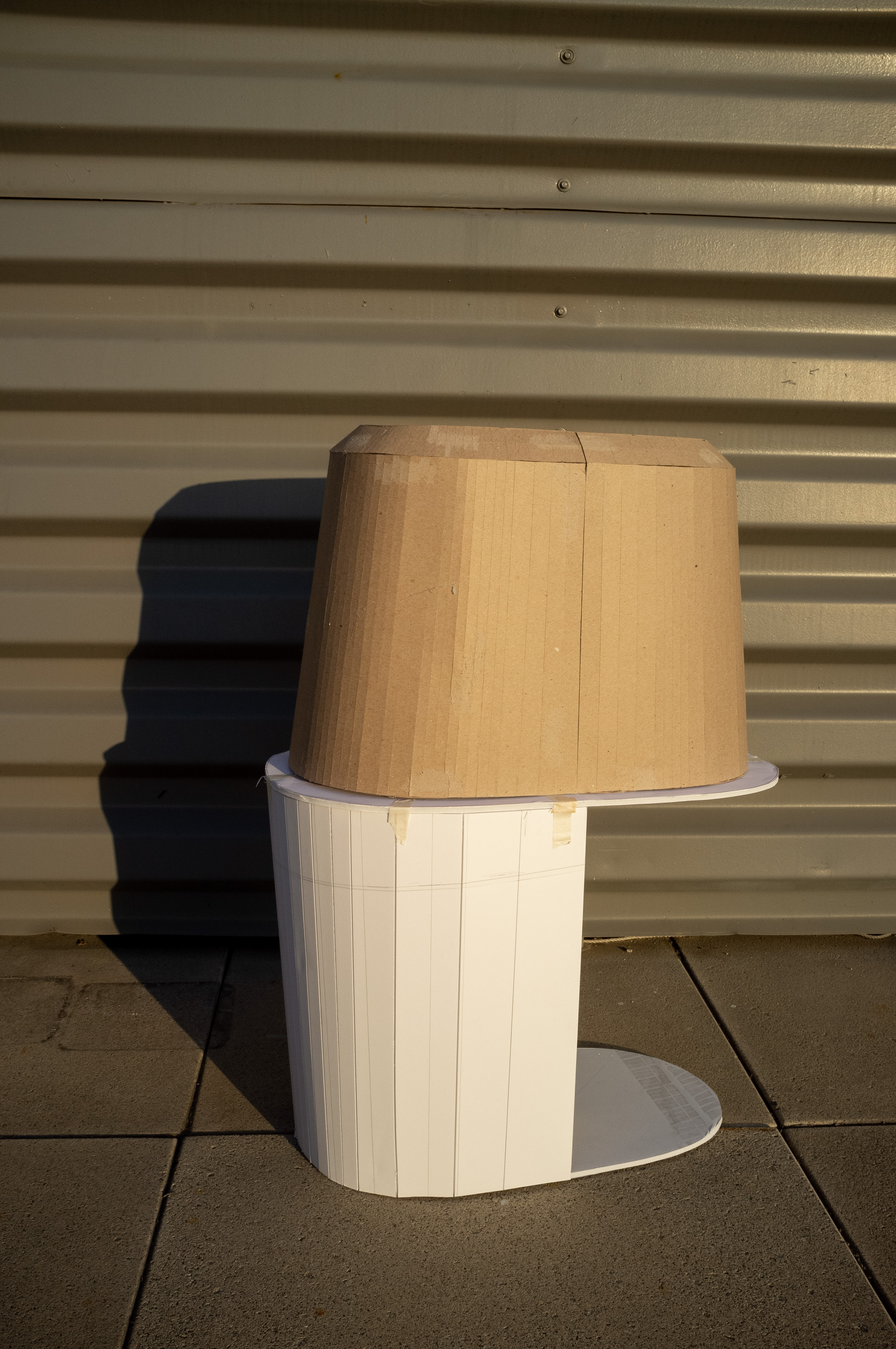 A Piece of Nature at Home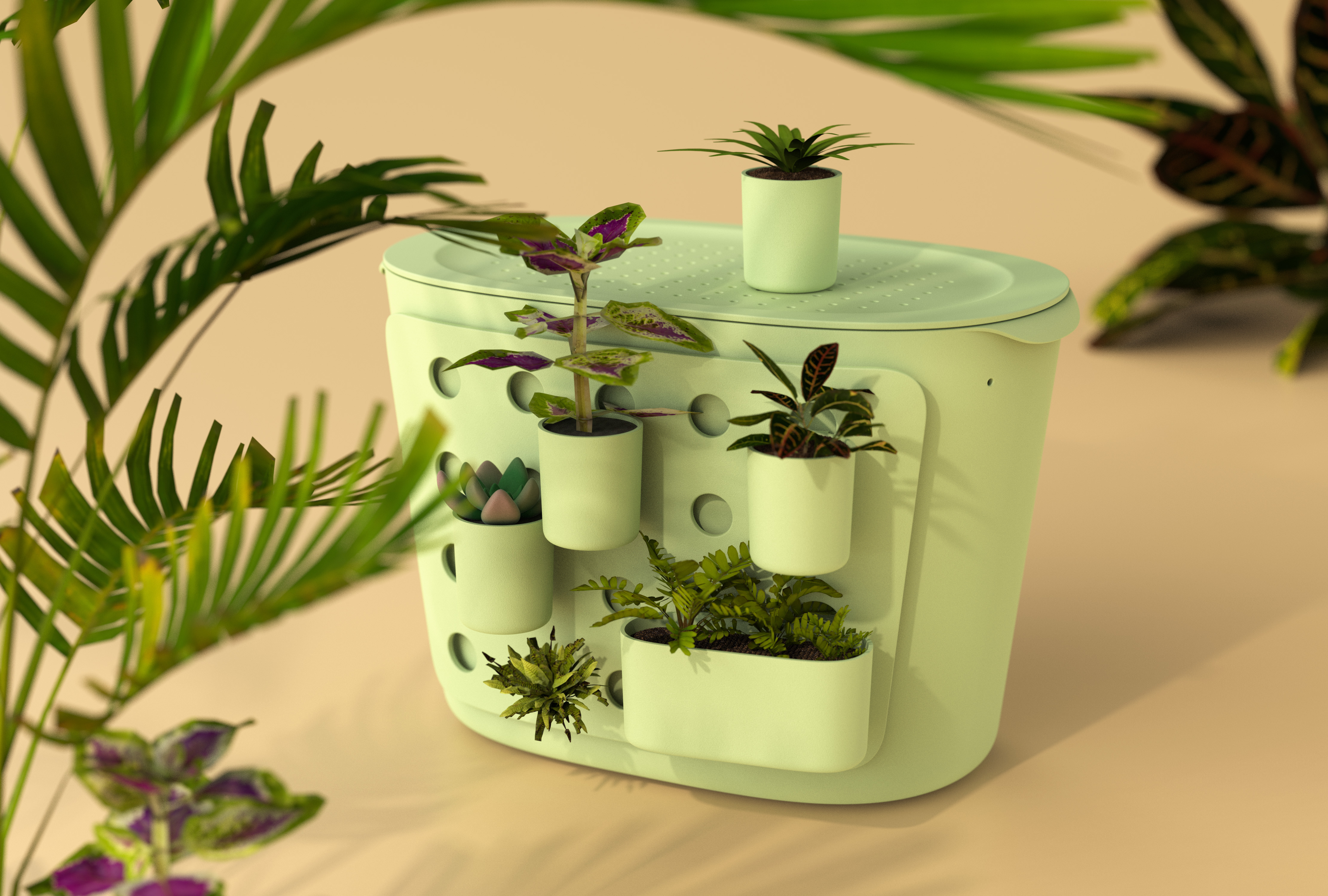 A Healthy Home with Bio Bin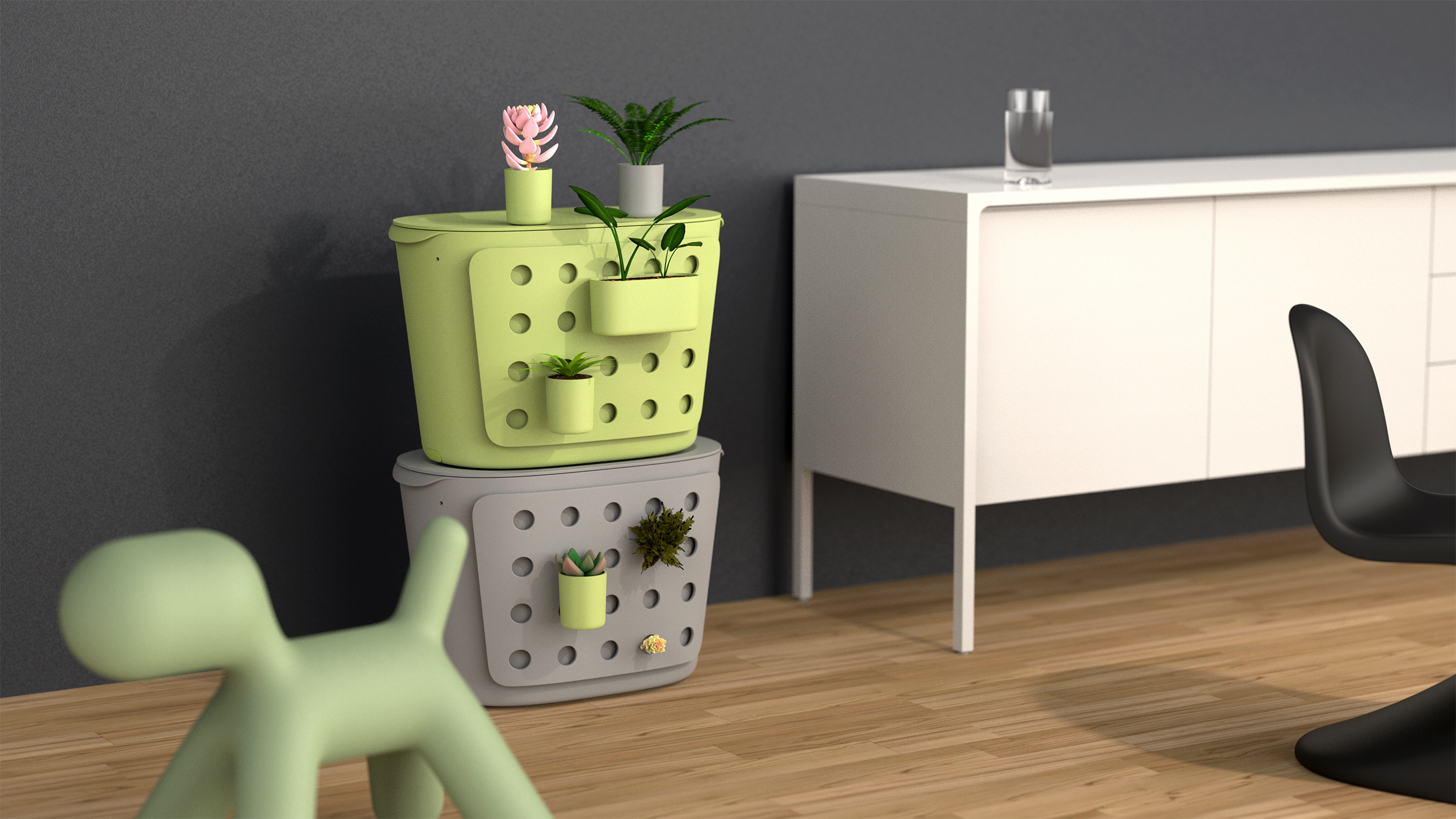 *Bio Bin is a student project and it is not affiliated with any brand