NikePlus AR

---
2019
---
Nike plays an important role in introducing new trends to the public, making it the perfect platform for the promotion of AR technology. Thus comes NikePlus AR, a future when AR blends technology and fashion.
---
Industrial design
Wearable technology
AR Glasses Become Fashionable for Everyday Wear
Inspiration
Turn Sunglasses Into AR Glasses


Combining sports sunglasses form with consideration of storage space for AR components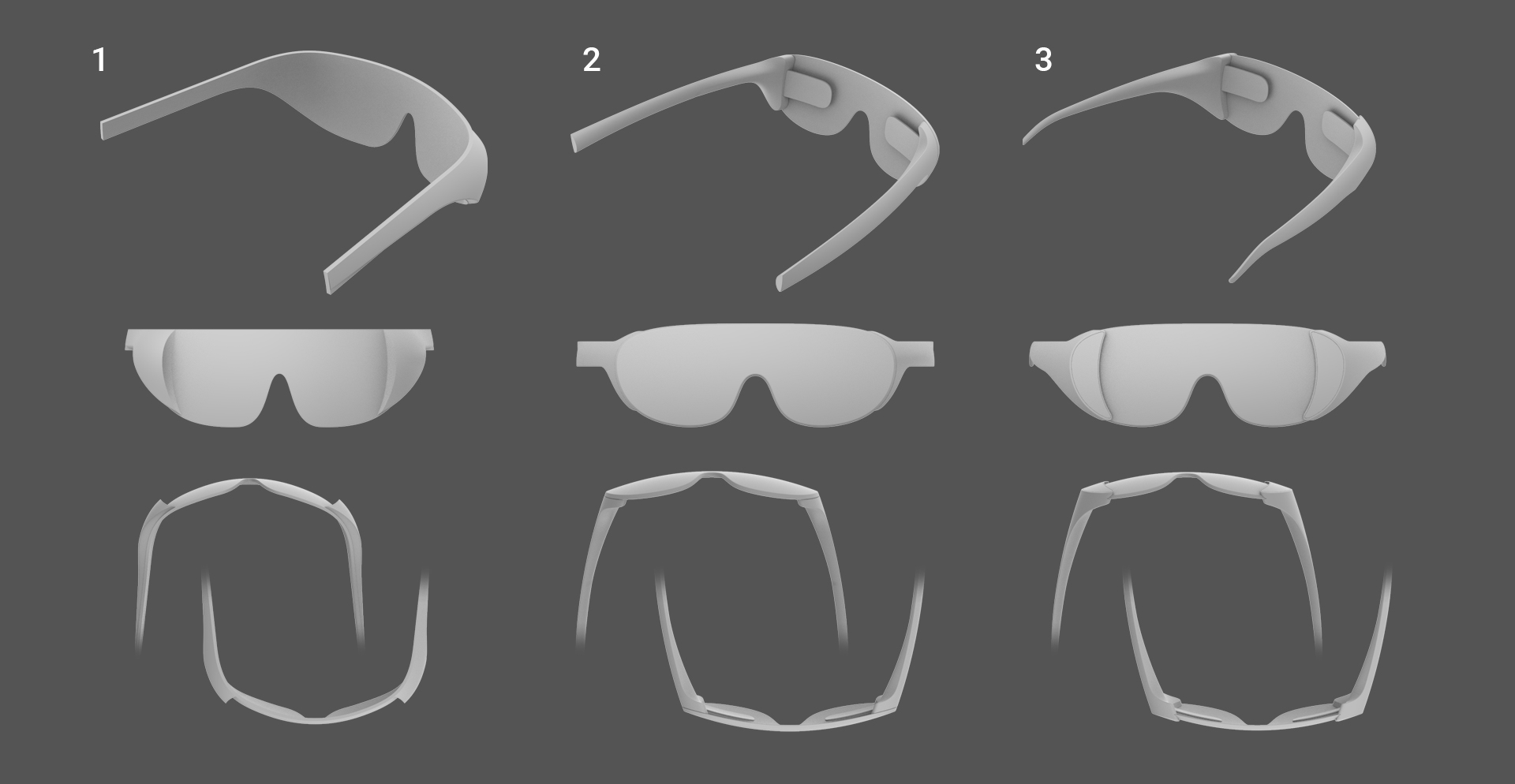 With current AR glasses raising privacy concerns, NikePlus AR does not try to conceal the camera, instead it intentionally exposes it and make it part of the design language
Beat the Record


Race with your best score in real time
Nike Club


Connect and compete with friends on Nike Club, users can set friends as the record figure to chase after
Diet Health Analysis


Food detection and analysis helps you stay on track of eating a scientific and healthy diet
Discover New Routes


Runing should be fun, but alwaying running on the same route is boring. Nike Map automatically updates your locaiton and gives real time exercising suggestions, time to discover the city with new routes!
*NikePlus AR is a student project and it is not affiliated to the brand